When Will 5G Technologies Appear in Ukraine, and How Will It Affect the Work of KOEEBOX?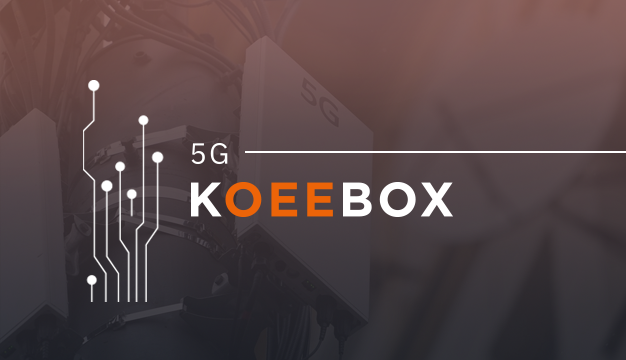 3 min
19 October, 2021
On October 28, 2021, the Ministry of Digital Development, Vodafone, Huawei, and UNIT.City, will open a 5G Lab, a fifth-generation test communication zone. The laboratory is placed based on the UNIT.City technopark and everyone can get into it, by appointment.
Previously, Huawei already had experience in the industrial operation of communication systems in Ukraine: at one of Ferrexpo's plants, iron ore mining was digitized by installing the appropriate equipment on self-propelled excavators and dump trucks. The second 5G project, which also involves Vodafone Ukraine together with DTEK, is planned to be launched later. It will be Smart Factory, and Ericsson base stations will be used.
Ukrainian manufacturers of smart manufacturing software are also interested in introducing a new communication standard. In particular, one of the main Industry 4.0 drivers, IT-Enterprise, has developed a 5G-ready product. The company is confident that it should now use technologies like 5G, instead of investing in the creation of local communication infrastructure in the manufacturing plant. This will provide a high-quality communication channel with cloud technologies at no extra cost.
How Do KOEEBOX Sensors Help Create a Smart Factory?
Today, KOEEBOX devices transmit equipment data in real-time to a web application, working on GSM standards, NB-IoT, and 4G standards. Thus, employees of the enterprise can see information about the level of vibration, temperature, and pressure at critical nodes, and receive notifications about possible anomalies in the operation of equipment and its failure. And all this without the need to provide high-quality access to the Internet or network within the enterprise.
This is especially true for Ukrainian enterprises, where Industry 4.0 technologies are currently not widely used, which means that there is no appropriate infrastructure. In this case, you can simplify the process using 5G technologies and IIOT devices, which include KOEEBOX.
Why Is the Launch of 5G Important for KOEEBOX to Work?
The amount of data collected by devices on the operation of equipment in production is constantly growing. Accordingly, the 4G channel is already not enough to ensure the maximum speed of information transfer to the cloud. That is why the launch of 5G is an important step towards the digitalization of the entire production, which will open up new opportunities and horizons. It will help to collect and analyze more data, make more accurate forecasts and create more efficient and adaptive industries.
Turn your production into a Smart Factory with KOEEBOX – leave a request on the website https://koeebox.com/ and get a whole month of free testing of your equipment control system.
Last materials
2 min
30 March, 2022
3 min
19 October, 2021
1 min
20 June, 2021