KOEEBOX Solutions Were Presented at CABLEXX-2022 in Cairo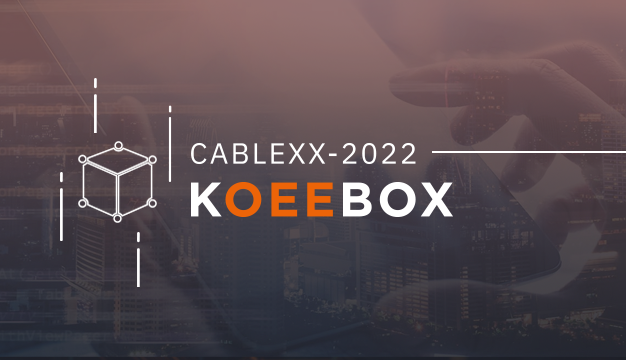 2 min
30 March, 2022
On March 28 and 29, the Clobbi World team took part in the CABLEXX-2022 international exhibition in Cairo. This event is dedicated to finding solutions for the deployment of advanced infrastructure to accelerate the digital transformation of enterprises.
What Technologies Was the Stand Dedicated to?
The team organized a stand for Clobbi and KOEEBOX products, where they presented end-to-end solutions within the Industry 4.0 and 5.0 paradigms, and certification solutions for IIoT monitoring, Cable Designer, Smart Factory APS, MES, Smart Quality, Smart EAM, Digital Twins.
They demonstrated modern IT business solutions for the cable and wiring and engineering industries of Clobbi World. As well as the hardware solution KOEEBOX, which defines Overall Equipment Effectiveness (OEE) – the standard for measuring production performance on CABLEXX-2022.
The report was made by Vitalii Haleliuka – CTO of KOEEBOX.
We continue to promote the interests of Ukraine around the world!
Last materials
2 min
30 March, 2022
3 min
19 October, 2021
1 min
20 June, 2021