IIoT in 5G Format – KOEEBOX Solution for Smart Manufacturing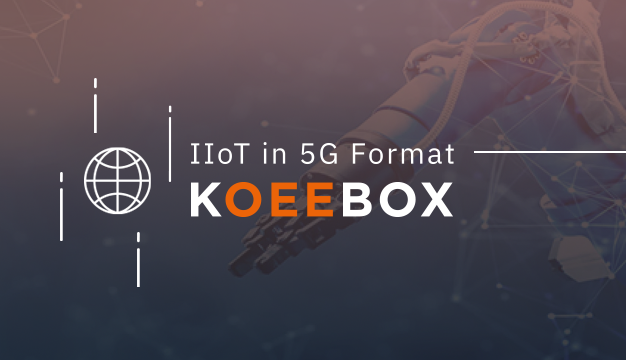 3 min
17 April, 2022
Today, enterprises that want to keep up with the times use advanced technologies in their production. To ensure high-quality communication, it is not rational to build a local network and install local communication tools. Leading Industry 4.0 technologies such as 5G and IIoT devices should be used.
This approach allows to create an effective link between production facilities and cloud technologies. This does not require large investments, because you do not need to debug the local infrastructure. Due to this, the solution is suitable not only for large companies but also for small and medium-sized businesses with a limited budget.
How Does KOEEBOX Allow to Create Smart Production?
KOEEBOX devices operate based on GSM standards, support NB-IOT, and 4G standards, and allow you to record equipment efficiency indicators (OEE). Installed on selected equipment, they collect data on vibration, temperature, and pressure at critical components, measure the amount of electricity consumed, classify downtime, identify and anticipate for equipment problems and store other important information.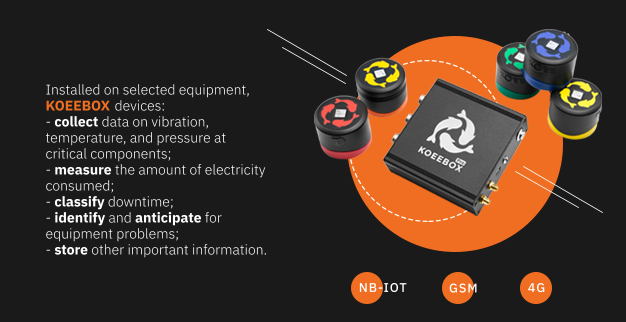 The ability to monitor all these parameters allows employees of the enterprise to identify weaknesses in the production process, better maintain equipment, and build strategies to increase its efficiency.
The installation of KOEEBOX devices can be called building an ecosystem within a digital factory. This is the creation of a reasonable production (smart factory), where all processes are fixed, and emergency notifications (including potential ones) are instantly sent to the responsible people. All sensors are wireless and connect to the appropriate cloud software.
When Will IIoT in 5G Format Appear in Ukraine?
5G technology is completely new to Ukraine, but despite the fact that it is at the launch stage, it is already clear that smart factories need such a communication channel. The fact is that the bandwidth of 4G is already too small for the amount of data that is transmitted daily by the wireless system.
As soon as the technology is fully operational in Ukraine, it will also be available for KOEEBOX, which will bring IIoT in enterprises to a whole new level. More data will allow for more accurate forecasting and building efficient and adaptive production.
Find out how KOEEBOX devices can change the efficiency of your production – leave a request at https://koeebox.com/ and get a month of free testing of the control system for your equipment.